In a world where pollution has become a serious issue, air quality has become a major priority for everyone. Compact air purifiers are trending nowadays and talking of these products, Dyson is a trusted brand. In this piece, the focus will be on the Dyson Pure Cool Me Personal Purifying Fan.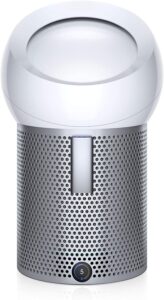 Pros
Excellent air filters that keep every neat, fresh, and clean.

Greater efficiency than conventional fans.

The small portable air conditioner is usable for people with asthma and other allergies.

Effective airflow system
Cons
It is considered costly by some.

Lack of controls on the fan.
---
Design, Size & Portability
The dimensions of this product are 9.6'' in diameter and 15.7'' for height. As for the airflow direction, it is in two ways – to the back and also upwards. It can ramp up the airflow rate to as much as 257 liters every second.
An ideal compact air purifier and personal fan, this is perfect for small areas. The product releases a clean torrent of fresh air at an impressive rate of 257 liters per second. It maintains this airflow rate without causing any other disruption in the environment.
The overall design of the product is compact, and it is just perfect for limited areas. It is so portable that you can conveniently use it on your table or office desk. Unlike some other models from the same and other brands, the design ensures that it takes only minimal space.
One of the first things you will notice about this purifier is its very cool and trendy look, so when it about being attractive and appealing to the eyes, this is the air purifier to go for.
It also possesses one feature that is not seen with many other air purifiers – this is the ability to rotate from one end to the other, thus maximizing circulation of the flow. It comes primarily in white/silver and black/nickel colors, so you have somewhat limited color options to choose from.
---
Purifying Power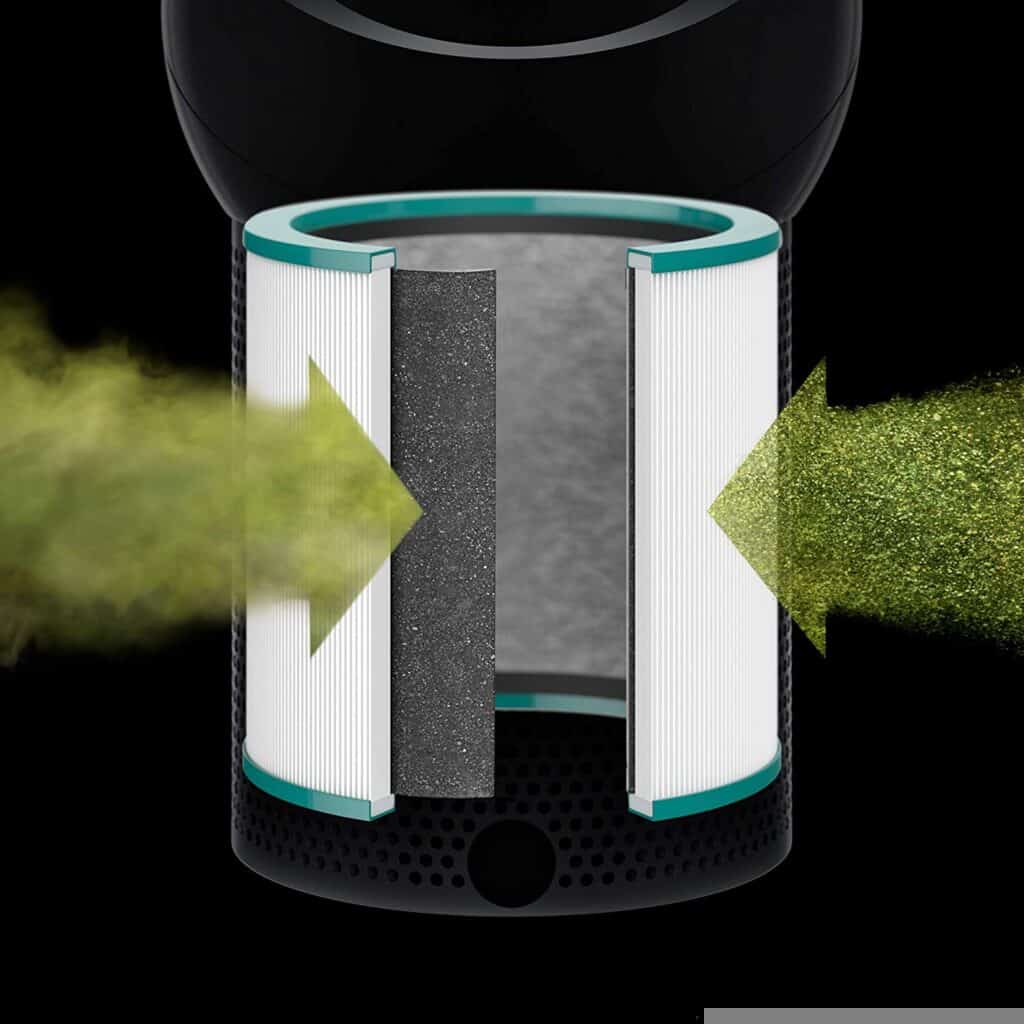 One feature that you will never fail to notice with the Dyson BP01 is that the purifying fan unit is placed under the set's dome. As a result of the slider that is in place, it becomes possible to regulate the airflow. It is really an efficient purifier and easy to use.
For instance, if you are making use of the product on your office table, you can redirect the dome so that the air will be focused on you. The purifier is so good for many reasons. One of the most impressive of these reasons is that it uses Dyson's special and groundbreaking Core Flow Technology, which allows it to keep releasing a steady torrent of pure air.
---
Product Features
The Dyson BP01 comes with several impressive features that make for straightforward use. These features include the remote control unit, which makes it supremely easy to operate the product. This remote control unit can be kept inside a holder that is fixed to the front of the unit. On the remote control are six buttons and each of the buttons stands for a particular function, which further makes operating easy.
These functions include assessing the filter, which does much of the air purification work, modification of the oscillation, sleep timer activation, and airflow speed adjustment. The other functions in place are adjustment of the oscillation and turning the unit on or off. These functions can further be customized to meet the exact needs of the user. For instance, the sleep timer can be modified to just a period of 30 minutes.
---
---
Noise Level
As far as the noise level is concerned, this portable air conditioner is one of the best products in its category. It works silently as it purifies the environment for you.
---
Energy Efficiency Ratio (EER)
As a result of incorporating sophisticated technologies like the innovative Dyson Core Flow technology, the Dyson Pure Cool Me Personal Purifying Fan is incredibly efficient when it comes to energy consumption. It is also not costly to maintain on an annual basis compared with other similar models made in the same niche by other brands. For those who want a sleek air purifier without the need to spend too much, this is the perfect product for them.
---
Maintenance and Usage
Usage is so that the user gets the maximal benefit as the product has all that is needed to meet the user's needs and requirements. For instance, it comes equipped with a high-grade HEPA filter that makes it perfect for single rooms or private use in your office or other similar spaces.
---
Final Thoughts
This is an outstanding product and one that is needed in today's world. Pollution of the air in personal spaces is a major issue. In fact, this kind of pollution has been linked with several diseases affecting the respiratory and cardiovascular systems. If there is poor ventilation in an area, it becomes easy for dust and other polluting substances to accumulate and wreak their havoc on several systems in the body.
This is even more relevant in societies where people depend heavily on stoves or cooking systems that run on wood, which produce a lot of smoke. The same thing applies to homes where fireplaces are present, producing soot, coal, and other polluting substances. In a bid to avoid all these, the Dyson Pure Cool Me Personal Purifying Fan is recommended. This air purifier and the cheap portable air conditioner are designed to eliminate dust, soot, smoke, allergens, gases, and other unwanted pollutants in the air.
By making use of the Dyson Pure Cool Me Personal Purifying Fan, you can be sure your indoor spaces will be left clean and fresh at all times. The product is definitely worth its price – it is real value for the money spent.
---
Read Also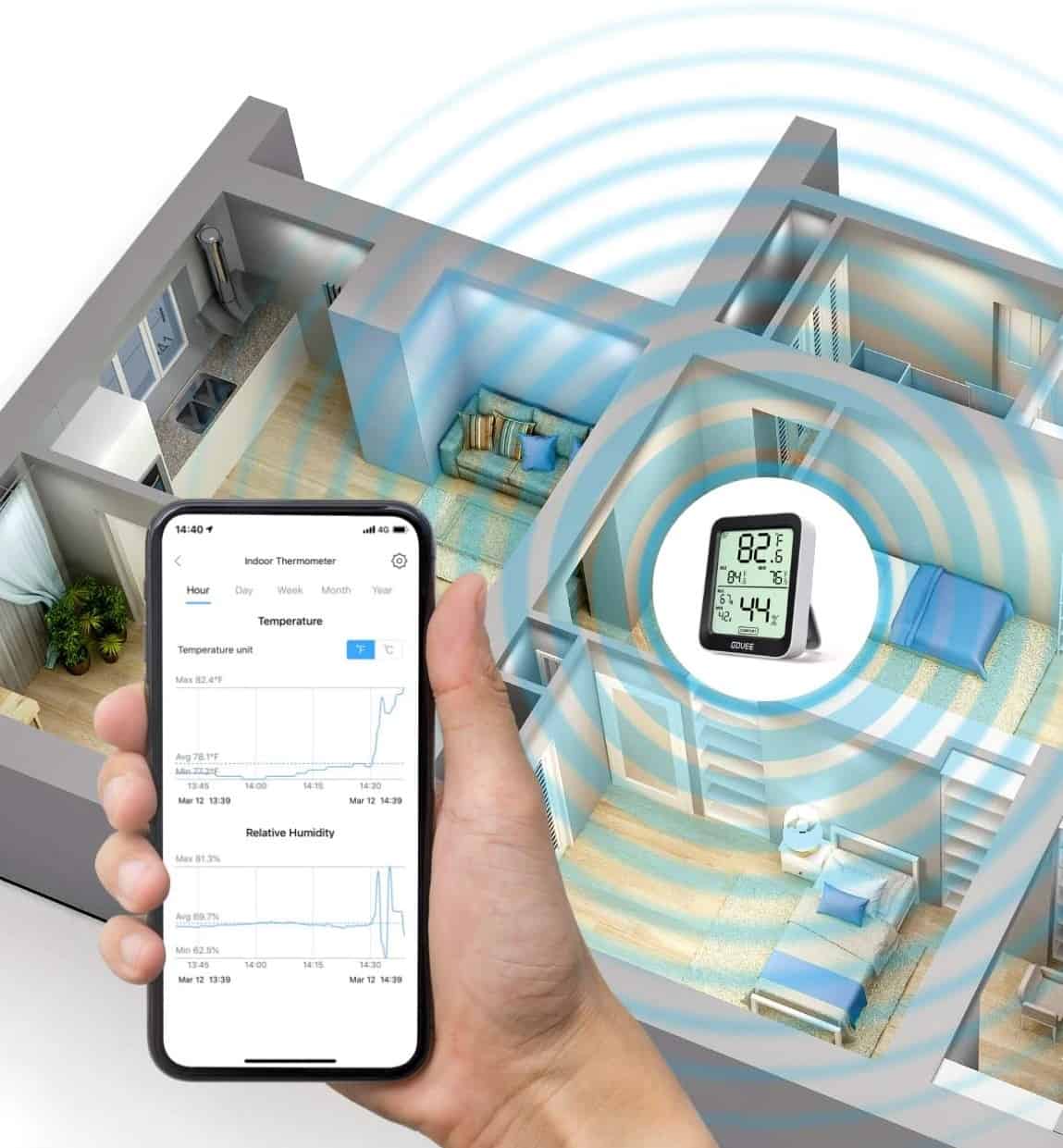 If you are using your iPhone for everything these days, you will want to know if you can figure out the room temperature with it, which means knowing what your phone can and can't do. However, if you purchase the right sensor or temperature system for your house, you can easily see the temperature at […]
0 comments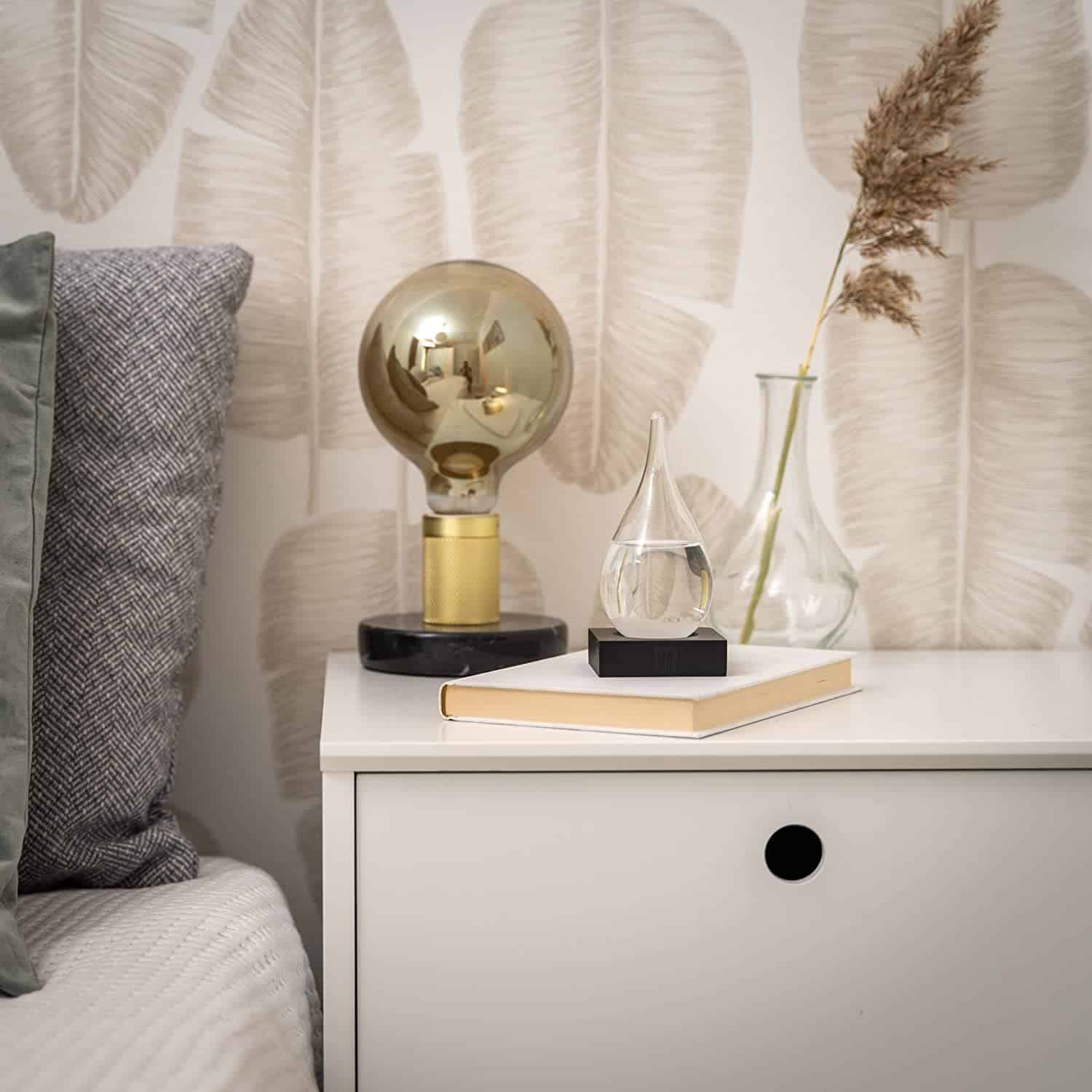 Have you ever looked out the window and wondered what the weather would be like for the day or wish that you could predict it on your own? If so, then you want to have one of the top weather predicting storm glasses that you can look at to see what the weather might be […]
0 comments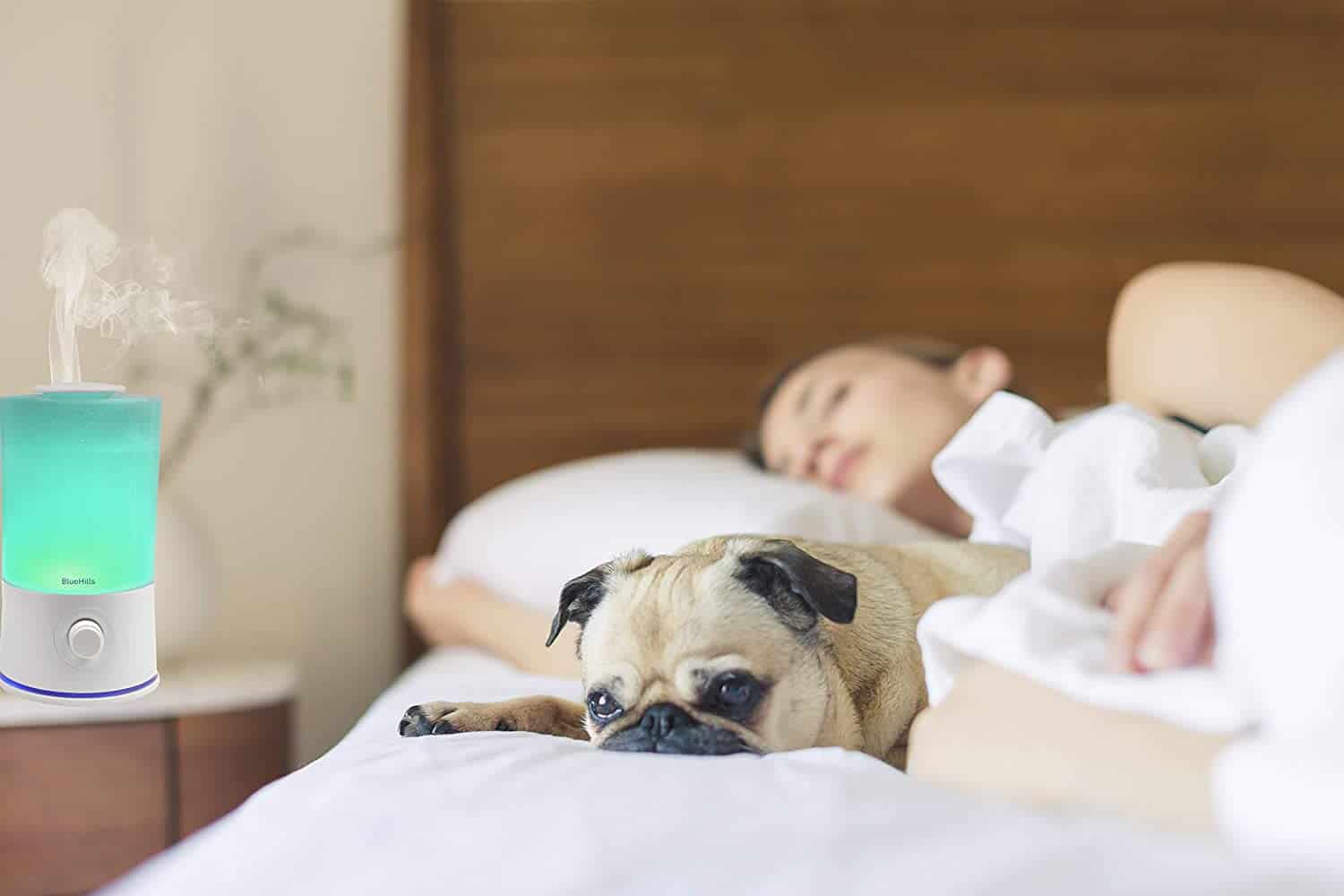 You would be able to use numerous essential oil diffusers for large rooms or spaces, and you should know all about them. There are so many options that sometimes it can be hard to decide which one would work the best for you, but if you know what is, then the decision can be made […]
0 comments