Danby DDR70A2GP 70 Pint Dehumidifier Review
To maintain safe, clean, and fresh indoor air, a lot of households are now investing in high-quality dehumidifiers. The development of mildew and molds that could be the primary cause of allergies, asthma, and other diseases are caused by excessive moisture.
To help people in dealing with such problems, Danby, a Canadian company created DDR70A2GP an efficient and sturdy 70-pint dehumidifier. Aside from being efficient and sturdy, the Danby DDR70A2GP 70-pint dehumidifier has other great features that you will surely like.
Keep on reading to know more about this product.
Quick Review Summary
The Danby DDR70A2GP 70-Pint dehumidifiers are a professional-looking and durable unit that comes with lots of additional features making it one of the best options today. Instead of the usual one year warranty, Danby backs this dehumidifier a 2-year warranty.
Moreover, this device is capable of removing 70-pint of moisture within a single day from a large space up to 3800ft.2. In reality, at room temperature, you can count on 30 to 40 pints saved in a day. Actually, this will result in a lower electric bill and since it is Energy Star certified you will be able to save more money in the long run.
The Danby DDR70A2GP, however, doesn't have an auto mode and continuous mode. Meaning to say it will keep on running until it is switched off.
Much like other dehumidifiers, it also has a high and low fan speed, auto de-icing system, and automatic restart function. It also features a defrost mode that can be enabled each time frost accumulates on the evaporator coils of the unit.
The dehumidifier has a distinct LED display as well that displays the ambient air temperature.
Operating this device is also easy thanks to its number of electronic controls that will allow you to fine-tune the settings depending on the needs of your household.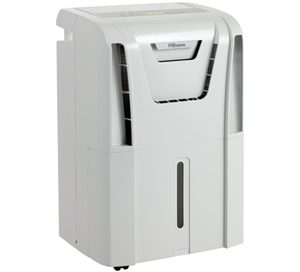 Pros:
It is backed with a two-year warranty.

Features a separate LED display

Comes with a hose the can be used for gravity drainage

One of the most accurate and most efficient 70 pints dehumidifiers

High-quality LED display and control panel

It has a decent moisture removal rate

Its hygrometer is very accurate.
Cons:
It is quite noisy

It's low on value. This dehumidifier costs a bit high but the value you will obtain is little.

It doesn't have a continuous mode
---
Performance
The Danby DDR70A2GP is an energy-efficient dehumidifier. As a matter of fact, on usual days, it will only consume the power of between 550-watt to 750-watt. This will make its usage more affordable compared to the other 70 pints models. Thus, less value and high initial cost discover as saving refinement in the minimum power it uses, in that way your bills will be reduced even though you are using a dehumidifier on a regular basis.
If you are looking for a dehumidifier that operates quietly then the Danby DDR70A2GP is not for you.
This dehumidifier is one of the loudest 70 pints on the market today. The reason for this kind of noise is because of the device's moisture removal at a much better rate.
This perhaps one of the strongest selling points of Danby DDR70A2GP. Aforementioned, the above-average speed is one of the reasons why this device operates loudly, but it also significantly contributes to how fast the DDR70A2GP can get rid of moisture from the air.  Nevertheless, it can get rid of 70 pints of moisture every day.
---
Key Features, Functionality
Grille
The Danby DDR70A2GP has a grille with huge gaps to let more air be pulled on the evaporator coils of the unit more rapidly.
Portability
This dehumidifier is not as heavy as some of the heaviest models in the market. In fact, it only weighs about 43.4 pounds.
Even so, you should be aware the moving a bulky dehumidifier has never been an easy task. The fact that a large capacity dehumidifier is heavy, having a high-quality handle a well as casters can be a great help. Fortunately, the Danby DDR70A2GP comes with casters allowing you to transport ease. In fact, with the caster, you won't have a hard time moving the dehumidifier on tile or carpet.
Versatility
When it comes to versatility, this dehumidifier will not disappoint you. As a matter of fact, it is also one of its strongest selling points.
With this device, you will be able to set the level of humidity for as low as 30 percent. Having the option to set the humidity level to 30% makes this dehumidifier more versatile than others.
Moreover, the Danby DDR70A2GP has a somewhat below-average operating temperature range. However, Danby suggests an operating temperature between 42.8-degree to 95-degree Fahrenheit.
Defrost Mode
Aforementioned, this unit comes with a defrost mode. When activated the unit's compressor will shut and the fans will continue work to melt the iciness. Nevertheless, this feature is useful for a low-temperature application.
Warranty
The manufacturer gives this dehumidifier a two-year warranty and a 30-month warranty on the plastic components. As a matter of fact, this gives the Danby DDR70A2GP a bonus above other 70-pint dehumidifiers.
Any issues you may have encountered while using this dehumidifier are covered with the two-year warranty. However, it is worth mentioning that the warranty doesn't cover the installation of the unit and yearly maintenance.
Drainage feature
This dehumidifier comes with a ridged drain hose that is 7-foot long.  Since the hose is not that long you can only drain the unit for distances of up to 7 feet only. That being said, if you're going to drain longer than that you will need to a garden hose.
A pump, on the other hand, can help in draining the water. But unfortunately, this one doesn't come with this feature. Meaning, you'll have to purchase a separate pump, if you don't want you can use a hosepipe provided by the manufacturer.  
---
Ease of Use
The Danby DDR70A2GP dehumidifier is very easy to set up. It also easy to use considering its very clear LED temperature display.
Removing the filters is pretty as well. What's more, you don't have to remove them on a regular basis.
Lastly, it comes with a user manual that is easy to follow and read.
---
Maintenance and Upkeep
The Danby DDR70A2GP is very easy to maintain as well. Its air filters can be removed and cleaned with ease. However, you will need to replace the filters after a couple of months of use.
But you will need to remove as well as empty the water tank more often due to the small tank size.
Also, wipe out the outside of your dehumidifier once in a while to avoid corrosion and retain the original look of the unit for a long period of time.
---
Final Thoughts
The Danby DDR70A2GP 70-pint dehumidifier has all the needed features found in the most reliable and best dehumidifiers irrespective of its size. With this device, you will be able to keep your bedroom, living room, or office depending on where you want to maintain clean and fresh air. This device, on the other hand, doesn't use much energy. What's more, it doesn't utilize ozone-depleting refrigerants.
Hopefully, with the help of this article, you understand better what Danby DDR70A2GP has to offer.
---
Read Also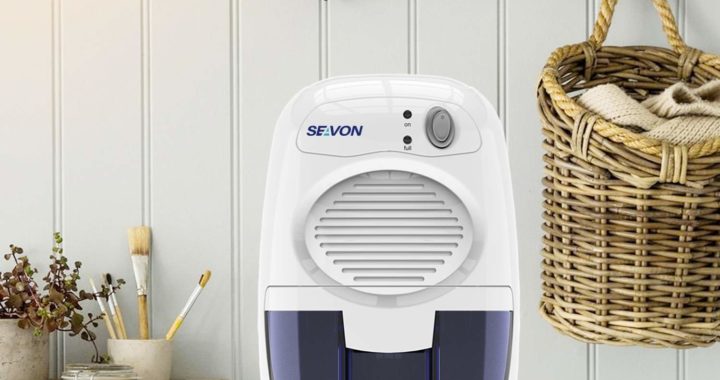 Here we go with another lovely product from a renowned brand, SoEAVON, which is always on the top list of coming up with new impressive products. The small-sized SEAVON New Electric 200 Mini Dehumidifier is a wonderful option to use in small spaces and rooms such as bedrooms. Despite being a mini dehumidifier, it is capable of […]
0 comments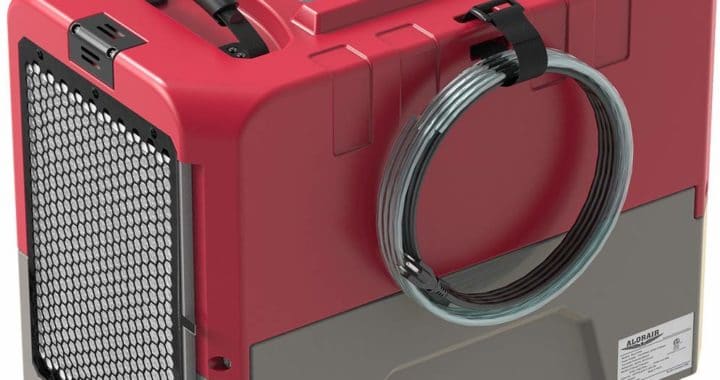 If you are searching for a unit that will help to remove the extra moisture from the air in your home you want to get the AlorAir LGR 85 pint commercial dehumidifier with a pump. This one can handle an area of up to 2,300 square feet and it can remove some 85 pints of […]
0 comments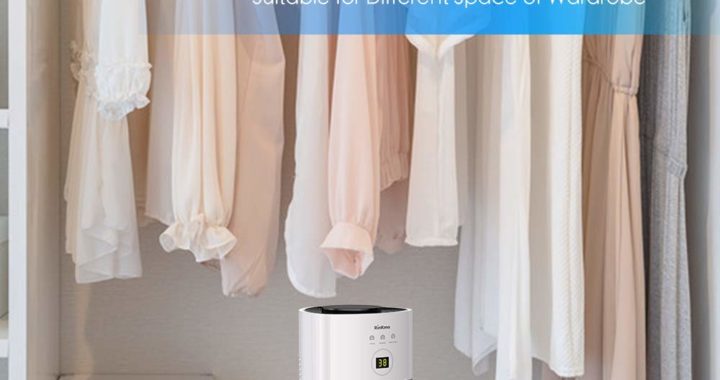 If you are searching for a small machine that you can move around easily, then the Rinkmo portable mini dehumidifier is going to be ideal. It is small enough that it can collect plenty of moisture from the air while still being able to handle a decent size room. Here is everything that we thought […]
0 comments