There are many central air conditioners in the market. Still, not many can be compared with the Carrier Infinity 21 central air conditioner, which will focus on this review. From outstanding performance to really advanced technology that sets it apart, it is clear why the Carrier Infinity 21 central air conditioner is a popular choice for many.
Pros
Excellent Performance: The air conditioner has a combination of functions. These include compressor enhanced hot season dehumidification, which is optimized using the Infinity control unit. The sound is also low, as low as 65 decibels, thus ensuring straightforward use.
Superior Technology: This air conditioner is also able to display superior technology for several reasons. It has a two-stage scroll compressor, a protection system for high and low pressure, and even a filter drier and others.
Sophisticated Design: It also comes with an Infinity-level advanced diagnostic intelligence that allows for easy detection of problems. For reduction of sound, there is the compressor sound blanket and the Silencer System II feature. It also has the forward-swept fan blade design that further assists in the minimization of noise generated.
Real Innovation: Every aspect of the air conditioner is a reflection of innovation. This is one product of excellence, from its inverter system to the Greenspeed intelligence that allows for even the tiniest changes to speed in response to varying conditions.
Durability: As it is made from galvanized steel, coated with long-lasting powder paint and a louvered coil guard, this air conditioner is truly one that lasts long. It is specially designed to withstand tough conditions, from dents to weather, this is a durable and reliable piece.
Cons 
Installation Issues: To get the best from this central air conditioner, there must be the correct sizing, and every step of installation must be followed appropriately. The central air conditioner must be paired with the right coil components to meet the outlined requirements. Many consider this a hectic process.
---
Design, Size & Warranty
The capacity for this central air conditioner is two to five tons. The aesthetics and other designs come as a heavy-gauge, and the body is made of galvanized steel. It is also coated with long-lasting powder while the coil guard is louvered and made from steel. The common color is typically white, but a few other colors are also available on demand.
All the design of this air conditioner is geared towards the maximization of indoor comfort and energy-saving performance. Another design that also makes this stand out is the humidity management feature. With its two-stage or variable-speed air conditioner, this air conditioner is capable of removing 400% more humidity from your space.
Warranty
As for the warranty package, this central air conditioner comes with a ten-year parts limited warranty. There is also an option of a labor warranty, which is available on request.
Performance (Compressor options)
As the Carrier Infinity 21 comes with its own two-stage compressor, it can offer maximum performance. As far as the provision of cool air is concerned, this is the most efficient. It does not just provide cool air when needed, it also allows for function primarily in low-stage, and this is where users get the highest level of performance. The highest humidity removal level at the low-stage mode stems from longer run cycles; this same model also allows for less noisy operation.
For those interested in even maximizing the functionality even higher and offer higher performance levels and comfort, the unit can be combined with an Infinity indoor unit with an excellent variable-speed blower motor. This connection can then be coordinated using an Infinity control unit. This is a proven way to maximize the efficiency and level of comfort.
Product Features
Filtration: To protect from dust, pollutants, moisture, and other contaminants, there is the filter drier system. But that is not all, as there is also the WeatherArmor Ultra protection.
Eco-Friendly: For those who care about the environment, this is one central air conditioner you will enjoy using. This is because it has a non-ozone damaging Puron refrigerant.
Noise Level
For a central conditioner that performs this well, it is also imposing to know that the Carrier Infinity 21 central air conditioner is the best for being quiet.
The sound level is as low as 65 decibels, and it can offer a higher level of humidity and temperature control. To further reduce the noise, there is also the two-stage compressor, compressor sound blanket, and the much-touted Silencer System II design.
Energy Efficiency / SEER  (seasonal energy efficiency ratio)
When it comes to the level of energy efficiency, this is one product that operates properly. It is so efficient that the SEER measures as much as 19. As for the EER, it measures 15, and it meets all the ENERGY STAR requirements.
Installation and Usage
There are very detailed steps for the installation, and as long as the user pays attention to them, fixing the central air conditioner is not a problem. The usage is also stress-free, and several maintenance tips come with every unit of the product.
---
Final Thoughts
There are many central air conditioners in the market today. However, many products give customers several problems. But that is not the same with the Carrier Infinity 21 central air conditioner – it is worth every dime spent on it. It is very efficient and provides excellent cooling for any area where it is installed. For good reasons, it is considered one of the most efficient central air conditioners. As it comes with a two-stage compressor, you can be sure of enjoying maximum comfort as far as controlling indoor humidity is concerned.
---
Read also
There are several brands out there for air conditioners, but Amana truly stands out. The Amana ASX14 central air conditioner is one of its products that has found favor with many clients. This is one air conditioner that can be truly described as reliable and excellent. It is affordable, efficient, and effortless to maintain. Pros […]
0 comments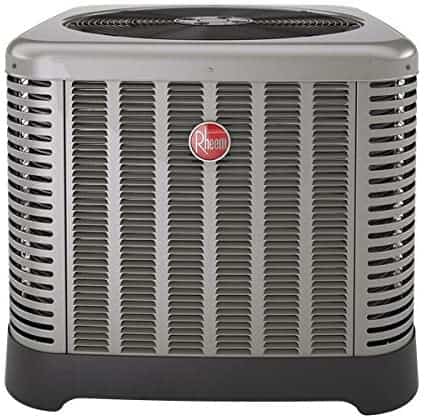 There are several central air conditioners, but the Rheem-Ruud 3 Ton 16-SEER central air conditioner is in a different class of its own. This is a product that remains unrivaled from outstanding cooling or heating performance to maximum durability and first-class customer care. Pros Cons  Design, Size & Warranty The product depth is 29.75 inches, […]
0 comments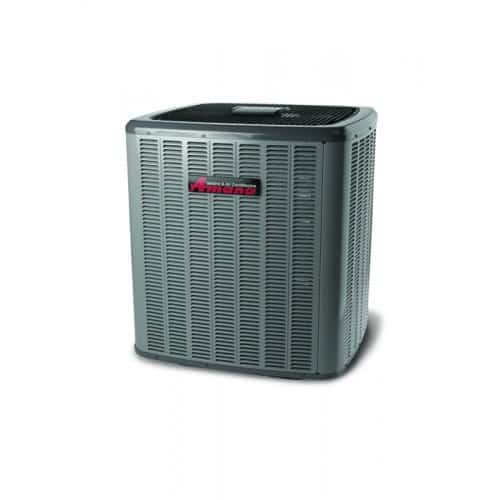 Amana is a very reliable brand when it comes to central air conditioners. Of all their models, the ASXC18 stands out as one of the most efficient, budget-friendly, and easy to maintain. The Amana ASXC18 central air conditioner is going to be the product of this review. Pros Cons  Design, Size & Warranty The air […]
0 comments