Asthma is an unhealthy condition that no one likes to experience. It is widespread as millions of people suffer from it yearly. Many things contribute to Asthma; smokes and other unfriendly particles in the air are significant causes. If you happen to be experiencing asthmatic symptoms, you need to breathe pure and clean air, and an Air purifier can help with that. Air purifiers do not cure Asthma entirely, but they can help reduce the symptoms and make your recovery process much faster.
---
Top 5 Air Purifiers for Asthma Relief
---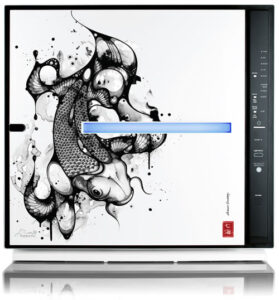 ---
When talking about the best air purifier for Asthma relief, this Air Purifier from Rabbit Air is one of the top choices and is effective. This Air purifier operates in 6 stages with four customized filters that absorb all toxins and germs, reduces pet allergy, and neutralizes odor in the air. This Air purifier can cover a 700 ft room when setting at two air changes per hour and a place of 350 ft when setting at four air changes per hour. You can mount this device on the wall or, better still, leave it to stand alone. It also features a light sensor and makes very minimal noise.
Pros
High-Quality True HEPA filter
One of the best filtration process between all Air Purifiers
Attractive design with various design options
Can mount on the wall
Exceptionally Quiet
---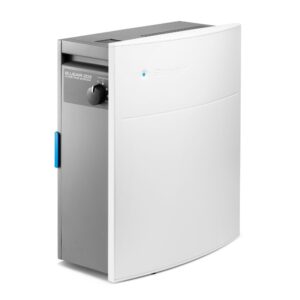 The Blueair classic 203 is another good choice you can turn to. It is a much more affordable one and can cover up to 240 square feet. This Air Purifier does its work quickly; it has an ultra-silent fan that draws air in the room to the purifier so the filters can capture the particles, which are then electrically charged, so the air in the room stays fresh and pure. This product is covered with a 1 Year warranty, which can be extended to 5 when you register your purchase.
Pros
Attractive and compact
Very high-quality material
5-Year Warranty
Captures 99.97% of airborne pollutants
Energy star rated for best in class energy performance
Cons
A bit noisy
Expensive replacement filters
Not too many features, for example, air-quality sensor
---
With this air purifier, you get to breathe fresh air, which is something you more than need if you have asthmatic problems. The design is modern and luxurious, and it purifies the air in 7 stages. It features an Elementary filter, a genuine HEPA filter, and a carbonated filter that functions in getting rid of allergens, dust, smoke, and odors; it can cover a room up to 430 square feet. Also, the filters are replaceable and can be easily cleaned with a vacuum.
Pros
7-stage Air purification
A lot of great features such as Air Quality Sensor etc.
Great Quality
Cons
Too many lights on the top 
---
LEVOIT is a top brand when it comes to the manufacturing of Air purifiers. The LEVOIT LV-PUR131 Air Purifier deals effectively with dust, allergens, bacteria, and other particles in the air no matter how small they may be, and it can cover a space up to 322 square feet. It works with a 3 stage filtration system, including a pre-filter, a genuine HEPA filter, and an activated carbon filter. The filters can last for up to 6 months, they are replaceable, and LEVOIT produces the replacement filters. This Air purifier is quality assured and approved to be safe by FCC & ETL; it also does not consume much energy.
Pros
High-Quality performance
Well built case
Pretty quiet performance
Awesome price/performance ratio
Cons
Can be problems with motor heating up
---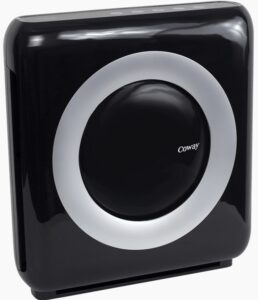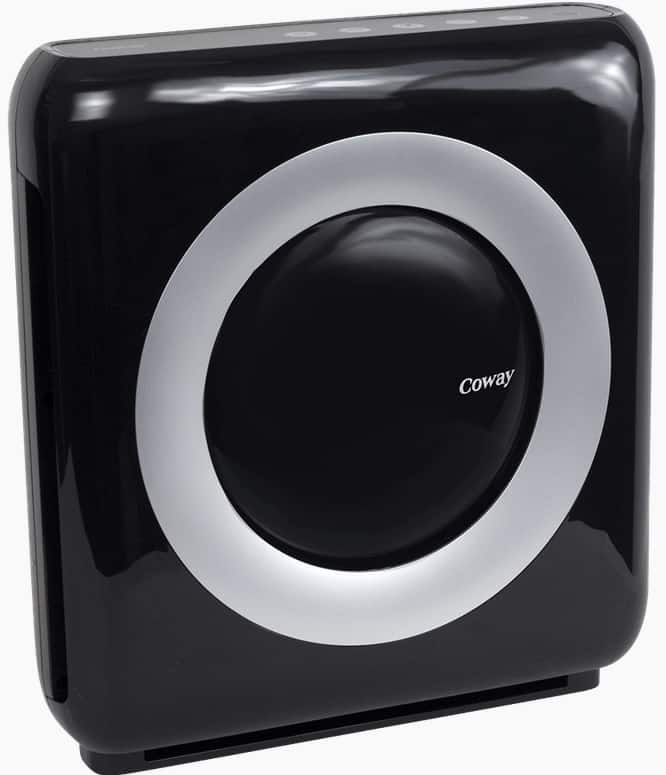 ---
Last but not by any chance, the least on my list is the Coway AP-1512HH Mighty Air Purifier, a powerful air purifier, as the description implies. This Coway Air Purifier is a designed Air purifier with about six control buttons. It purifies and makes the air safe for breathing in 4 stages, first consists of the pretty washable filter, the second consists of an odor filter, the third is the True HEPA filter, and the fourth is a vital iodizer. This Air purifier also has exciting features like the air quality indicator, timer, and a filter replacement indicator. It can cover up to 155 square feet.
Pros
Great Technology
Unique Design
Powerful performance
Easy to move from space to space
Cons
Top light may be annoying (can't turn it off)
---
Air Purifier Buying Guide
Common reasons for getting an air purifier.
Before buying an air purifier, you should have a reason why you want to buy one, so you know just the right one to purchase. Other than cleaning and purifying the air, there are other particular reasons people purchase Air Purifiers. The common reasons are;
This is the most common reason – The treatment of allergies is why people purchase air purifiers. People have different allergies, and they can be caused by dust, pollen, and allergens in the air. An air purifier helps to tackle all of these, and they have a filter for capturing these unfriendly particles. If you are suffering from allergies, an air purifier might help you.
Air purifiers work great in treating Asthma; if you are an asthmatic patient, you will do yourself a lot of good by purchasing an air purifier. Asthmatic patients need to breathe clean air, and they cannot be comfortable if the air is not pure, which can worsen the situation. An Air Purifier's work is to purify the air, and it does just that, so it is instrumental in treating Asthma.
Getting rid of Pet Dander;
You may not know, but air purifiers do work on pet dander. Pet dander comes from domestic pets like cats, dogs who have fur, hair. Air purifiers have filters that draw in and filters the air to purify it. By purifying, particles in the air, including pet dander, are being removed. It would help if you got rid of pet dander in the air in the room to cause allergic reactions.
Sometimes dust can be everywhere and be such a hassle of a task to clean. You cannot be comfortable with dust inside your home as they are harmful to health and make the place look dirty. Getting and making use of an Air Purifier is a very effective way of getting rid of dust indoors. Most of these air purifiers feature filters that were specially designed to tackle dust particles.
Airborne mold spores can be harmful, as they can increase the rate of allergies and irritate the lungs. With an Air Purifier, you can get rid of these mold spores in the air. The filters capture these molds and make the air clean for breathing. It is also advisable to look for the source where the mold particles come from to eliminate them.
Getting rid of cigarette smoke and odor
Smoke and odor are two things that go hand in hand. You may live in a house with a Smoker, and you do not like the smoke nor the smell it creates. You need something that can help you get rid of them. A quality Air Purifier can help you get rid of both since its job is to purifier air. However, not all Air Purifiers can handle this. There are some specially designed Air Purifiers for controlling this.
---
Features
Some Air Purifiers have nice features that add to their overall performance. Most of these features are advantageous to you, and you should look out for them when purchasing one. The common ones include;
Pre-filter; This filter comes before the main filters. It helps in capturing most particles, so that very few get to the main filters. With a Pre-filter, the life of the main filter is prolonged.
Adjustable fan speeds; This is a common feature among Air Purifiers. An Air purifier should not be running at the same fan speed at all times. If an Air Purifier features Adjustable fan speeds, you can adjust it between low to high, depending on how fast you want the cleaning process.
Digital Controls; These are buttons on the Air Purifier that help you control it with ease. You can easily push a button on the Air Purifier to control the settings. Some Air Purifiers also features a remote control, which is much more comfortable to use as you can control from a distance.
Filter Replacements Indicator; This feature lets you know when it's time to replace your filters. Filters need to be replaced when they get clogged with particles. You may not know when you can follow the manufacturer's recommendation, but it is much easier with a Filter Replacement Indicator.
Carry Handle/Casters; Carry handle, and casters make an Air Purifier very portable. With a carry handle, carry your device from one room to another will be hassle-free, and the same goes for the casters, which allow you to roll your device on wheels.
Air Quality Sensor; This is another handy feature; it detects air quality in a room and automatically adjusts your Air Purifier's cleaning level to match it.
CADR and ACH Ratings
Many customers do not consider the CADR and ACH ratings of an Air Purifier before getting one, but you should do.
What is CADR Rating?
Clean Air Delivery Rate (CADR) is one method of measuring an Air Purifier's effectiveness. Three types of particles, smoke, pollen, and dust, which are the most unwanted in the air, are tested to determine the efficacy. It is managed by AHAM (Association of Home Appliance Manufacturers) and measured in cubic feet per minute (CFM). You should know the CADR of an air purifier, so you know just how much space it can clean. An Air purifier with a CADR rating of 400 CFM will perform better in a 400 sq ft room than one that is lower; it is simple to understand. The higher the CADR rating, the higher the fan power and how much space it can cover.
What is ACH Rating?
Air changes per hour (ACH) are another means of measuring an air purifier's effectiveness, and it is very much similar to the CADR ratings as they go hand in hand. The ACH rating tells you how many times an Air Purifier can clean a room in an hour. Standard ACH ratings you would see include 2X, 4X, 5X. An air purifier with an ACH rating of 5X would clean faster and better than one with an ACH rating of 2X or 4X. No particular ACH rating is best; it depends on what you need an Air Purifier for, which tells how fast you need the air cleaned.
Right Size of an Air Purifier
What size of Air Purifier should I buy? That is a question you should be asking if you want to buy an Air purifier. The Right size of Air Purifier you should buy depends on where you want to utilize it. The size of the Air Purifier you would buy for a single room will be different if it was to be used for multiple rooms. You should check the square footage rating. That is how you determine the size of an Air purifier and also know the size right for you.
Best Location
After you have purchased your Air Purifier, you will likely start contemplating where you will put it. The best location for you to put your Air Purifier should be where you spend most of your time. Take your instance; you spend most of your time in the Bedroom, especially at night time; if you place your Air Purifier in your Parlour, it will be useless. If you happen to get a very portable Air Purifier, it is best to move it from one room to another with ease. Also, try to place your air purifier at a point where the inflow and outflow of air won't be obstructed. Putting it behind tables or cushions won't be a good idea; endeavor to keep it in an open space and, if it can, mount it on the wall.
Maintenance and Upkeep
Maintenance is key to durability; if you maintain your device, it will last longer for you. In maintaining an Air Purifier, it has more to do with changing the filters because. Though not all air purifiers use a filter, if you happen to have one that uses a filter, endeavor to replace it when due. Most Air Purifiers come with the Manufacturer's recommended filter change intervals, and you should try to keep up with it to keep your device functioning well. There are three types of filters an Air Purifier can feature: HEPA filter, Carbonated Filter, and a Pre-filter. They all have different recommended change intervals; they are usually not too expensive but can sometimes be. You should check the cost of these filters before purchasing, so you don't buy something too expensive for you to maintain. Other Air purifiers that do not make use of a filter are more natural to maintain.
Noise Level
When buying an Air Purifier, you should consider the noise level because too much noise will make you comfortable. It is hard for you to get a completely silent air purifier, and if you come across one, the price is usually costly. Air purifiers make noise because they have internal fans, and it is often the higher the speed, the higher the sound emitted. Still, some Air Purifiers are noisier than others, so check the noise level before purchasing.
Energy Consumption
Some Air Purifiers consume a lot of energy (electric power), and it is usually because of the type of fan they feature. Most Air Purifiers feature mighty fans, which are needed in making the device more useful. Apart from that, running an Air Purifier day and night also consumes energy, translating to a very high electricity bill. Do check the Energy consumption (usually in Watts) of an Air Purifier before purchasing, and also don't put on your Air Purifier when you are out; it saves more power.
---
FAQ
Q: Can air purifiers make you sick?
A: Not at all. Air purifiers were made to improve your health by providing clean, pure air; they do not make you sick.
Q: How much space will an air purifier cover?
A: The space an Air purifier will cover solely depends on its Square footage. When you purchase an Air purifier, the recommended room size is usually stated, so you know just how much space it can cover.
Q: What does CADR stand for?
A: CADR is an acronym for Clean Air Delivery Rate. It is an excellent way to compare two or more Air Purifiers' functionality as it tells you the volume of filtered air an Air Purifier delivers.
Q: What does ACH stand for?
A: ACH is an acronym for Air Changes per Hour. It is another way of comparing two or more Air Purifiers' functionality as it tells you how an Air Purifier changes the air in an hour.
Q: Is it expensive to use an air purifier?
A: The only thing you would spend money on after purchasing an Air purifier is maintenance, which mainly has to do with changing the filters. Apart from that, Air Purifiers hardly develop other faults, so you won't frequently be repairing. Air purifiers consume energy, but you won't have to pay much for it depending on how you use them.
---
Conclusion
Air Purifiers are recommended devices for anyone dealing with Asthma. They work a great deal and are beneficial to health.