Air Purifiers are great devices. This is because they serve a lot of useful purposes. One of such purposes is in treating Allergies. In this buying guide, you will find the best air purifiers for allergies and other useful information you need to know concerning air purifiers.
---
Top 5 Air Purifier for Allergies
---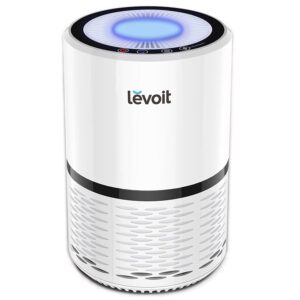 This is a top choice air purifier for various uses and very functional ones in dealing with allergies. It features 3 stages of filtration; The first is the activated carbonated filter that helps capture and get rid of unfriendly odors and smoke. The second is a true HEPA filter for collecting dust and other particles in the air; the third is a fine preliminary filter that helps dissolve bacteria, mold, and pet dander. This Air Purifier also features 5 buttons for easy control. You can also adjust the fan speed to either low, medium and high.
Pros
Powerful performance – great for allergies relief
Awesome price/performance ratio
Slightly quiet air purifier
Simple filter replacement
Compact size
Cons
No filter replacement indicator
No auto shut-off function
---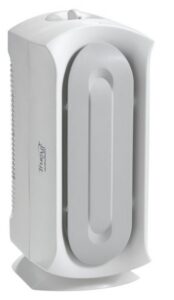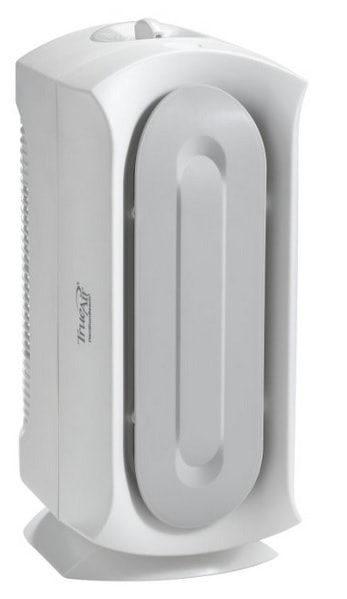 The Hamilton Beach Air Purifier is a well-built air purifier and one that is ideal for treating not only Allergies but air pollutants. This Air Purifier uses a HEPA filter and comes with 2 replaceable carbon filters. It features a permanent pre-filter, one of the essential features an Air Purifier should have. One advantage of this Air Purifier is that it does not make too much noise; the noise level is awe-inspiring. It can be placed in a room up to 140 square foot rooms, and you can use it vertically or horizontally as it has filters on each side. This Air Purifier can also be adjusted to a 3-speed level.
Pros
Low price, good performance
Easy to use
Compact size
Cons
Cheap construction feeling
No true-HEPA filter
---

This Air Purifier is a very sophisticated one with a luxury look that will add style to your room whilst purifying and making your air safe. The GermGuardian Air Purifier features a HEPA filter and  Charcoal filter; there is also the UV-C light technology. It is ideal for getting rid of dust, tobacco smoke, and pollen, and it can function in a 167 sq Feet Room. It is AHAM Verified, so the CADR rating has been tested and confirmed.
Pros
Awesome performance
3-year warranty
Space Saver
Easy to use
Cons
Lacks of smart features
A little bit annoying blue-light can distract during night time
---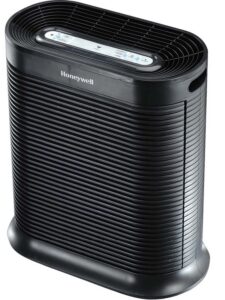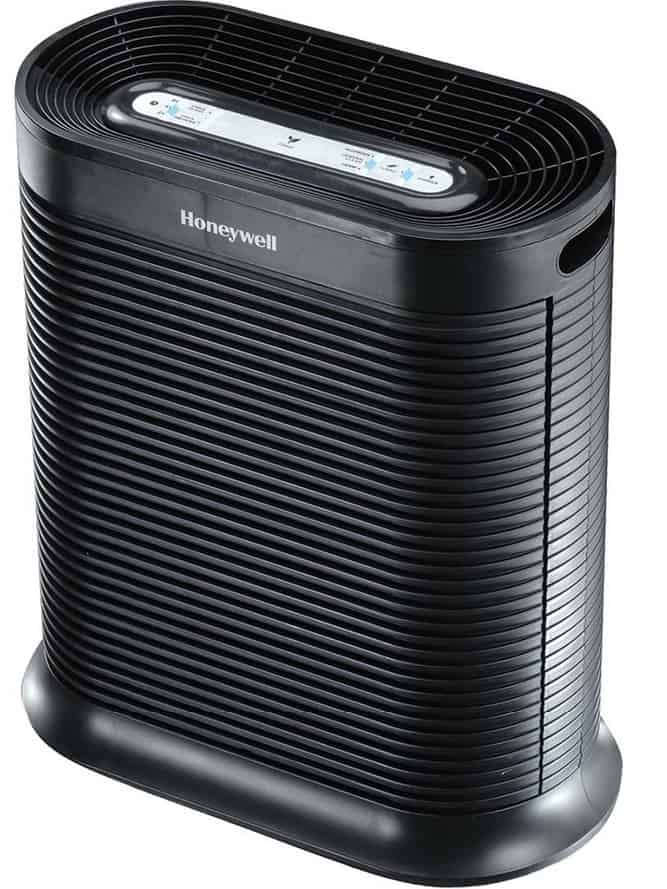 The description says it all; this is an Air Purifier specially made for removing allergens. It is really not big in size and great if you have the idea of saving space. It works in 4 simple ways; First, it draws in the pollutants, then the carbon pre-filter collects and traps all the particles, the smaller ones that go through are held by the HEPA filter that comes next, then you have your clean, fresh air. The filters are replaceable, and it has a filter light, so you know when you need to change the filters.
Pros
Powerful performance
High CADR rating
Touch control panel
5-Year warranty
Easy to move around with handles
---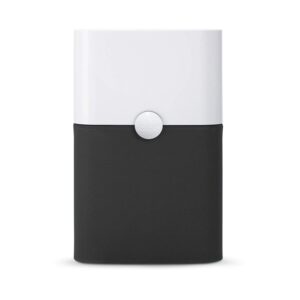 This air purifier looks simple; it features a collapsible carbon filter and 2 replaceable pretty filters. It has just one control button, and when set at the highest speed level, just 60 watts are consumed. The Blueair Air Purifier has a cleaning power of 540 and a moderate Clean Air Delivery Rate. It really works in getting rid of allergens.
Pros
Outstanding Performance
Inexpensive filter replacement
Can handle large spaces
Quiet
---
Air Purifier Buying Guide
Common reasons for getting an air purifier:
Due to how functional and useful these air purifiers are, you would need them for several reasons, and some of them include;
In dealing with allergies;
Many people suffer from different allergies; some are due to airborne chemicals coming from furniture or products in the home. To help in dealing with this, you would need to get an air purifier. A perfect air purifier would clear the air of irritants and make breathing much easier and safer.
Polluted air is a major cause of asthmatic symptoms like shortness of breath, coughing, chest tightness, and wheezing. Today, millions of people, including old and young, have Asthma, and it is a serious illness. To help treat asthma, you should get an air purifier in your room to help you breathe better.
In dealing with Pet Dander and Hair;
If you care about your indoor pets, you will play around with them most of the time, and much exposure to these pets can cause pet dander allergies. Since you cannot completely avoid being around these pets, you should get an air purifier to relieve the symptoms. An air purifier will also help you get rid of pet hairs anywhere they may fall.
No one likes a dusty environment, making one very uncomfortable and harmful to health. Air purifiers can help you get rid of dust in your home; an air purifier circulates the air in your room; as it pulls in the air, it equally pulls in all dust and tiny particles floating in the air. It helps keeps the place clean as dust and dust mites may spell out dirt.
Air purifiers help eliminate airborne mold spores; these mold spores can irritate the lungs, resulting in allergies. Just like in getting rid of dust, the air purifier draws in air and other tiny particles in the air – mold included – to help keep the air clean and pure. As the mold spores are gotten rid of, you also would no longer perceive the musty smell these mold spores create.
To get rid of odor and smoke;
Bad odor and smoke – especially from cigarettes and cigars – and be really harmful to a person's health. Air purifiers are great in dealing with this; they help purify the air so clean and pure hence getting rid of bad odor and smoke. It is a sure way to get relief if you happen to live with a smoker.
Of course, there are many other reasons people need an air purifier; the above listed are common reasons. It is always advisable to know why you need an air purifier, so you know just the right one to buy.
---
CADR and ACH Ratings
One other essential thing you should look out for when buying an air purifier is the CADR and ACH Ratings; what are they?
CADR (Clean Air Delivery Rate); The CADR rating of a particular air purifier tells you how functional it is in cleaning the air of particular room size. You can compare two air purifiers to know which is best using the CADR rating. CADR rating measures three major pollutions; Dust, Tobacco Smoke, Pollen, and the ratings are displayed in sequence, i.e., 210/160/200 each rating for each pollution. Like with any other rating, the higher the number, the higher the air purifier's effectiveness. The Association of Home Appliance Manufacturers (AHAM) developed the CADR ratings, and only manufacturers that pass their test will be able to display CADR ratings on their devices. Hence, not all air purifiers have it.
ACH (Air Changes Per Hour); ACH can also be abbreviated as ACPH, and it simply means the measure of the volume of air removed or added in a room divided by the volume of space in the room. This rating tells you the number of times an air purifier filters all of the air in a particular room in a period of an hour. You should really look out for an Air Purifier with an impressive ACH rating. You should know that the higher the rate (the more air changes per hour), the more effective the air purifier will be in cleaning the air in your room. An ACH of 4 air changes per hour is normally the most recommended, but you can still go for lesser or more; it depends on how you want your air purifier to work and your room's size.
---
Right Size of an Air Purifier
The Size of an Air Purifier also affects its functionality, so you should look out for it as well when buying one. Air Purifiers are of different sizes, and the size tells a lot about how it will perform in a particular room. The Room Square footage is what you should really be interested in. You know the size of your room, so you should get an Air Purifier with room square footage equal to or greater than the size of your room. Getting one with a lesser room square footage will definitely turn out to be a waste of money, as it won't serve you well.
Best Location
It would also help if you watched where you place your air purifier after purchase because placing it in the wrong position will also affect its performance. It would help if you did not keep your air purifier at the back of your couch, beneath a table, or any other place that will obstruct proper inflow and outflow of air. It would help if you placed it in a place where there is space, a few feet away from the wall and other furniture, to function properly.
Features
What features should you look out for and expect from an Air Purifying device? Well, there are so many of them, and they include;
Pre-Filter; You should know what the Prefix stands for. An Air purifier that features a pre-filter is usually an advantage. It helps capture large particles floating in the air, not to help maintain the main filter. Without a Pre-filter, large particles would go directly into the main filter, affecting their durability.
Digital Controls; Yeah, something like buttons, so you control your Air purifier with ease just as you do with your Television and DVD player. This feature is common with Air Purifiers; almost all modern Air Purifiers feature digital controls.
Adjustable fan speeds; You need an air purifier that features adjustable fan speeds so you can control and adjust the fan settings to whichever speed you want, just like your ceiling fan, the speed settings on an Air Purifier range from low to high.
Filter Replacement Indicators; Think of this as an alarm that alerts you so you know when to replace the filters in your Air purifier. You would need to replace your air filters when it gets really blocked with dirt and other particles, affecting the inflow and airflow.
Programmable Timer; A programmable timer is an interesting and useful feature that you would appreciate in an Air Purifier. With a programmable timer, you can set the particular time you want your air purifier to shut down, let's say 2 or 3 hours interval, and when that time reaches, it does so automatically. With this, less power is wasted, and more are saved.
Carry Handle; A carry handle is really something you should look out for too. Why is that? It makes it easier for you to carry your Air purifier. Sometimes you may need to take your air purifying device from one room to another, and a carry handle makes it hassle-free.
Casters; Almost the same function as the carry handle as they both help you transport your air purifier without stress. Casters are wheels that enable you to roll your air purifier from one room to another easily. The feature makes an Air Purifier highly portable.
Antimicrobial Treatment; This feature helps to kill or inhibit the growth of microorganisms such as bacteria, fungi, and others by providing a coating that prevents these microorganisms from getting to the Air filters of your Air Purifier. This makes your device to be more durable.
Air Quality Sensors; Air Quality sensors help detect and monitor air pollutants in your room. It is one handy feature an Air Purifier should have. These sensors help the Air Purifier perform better by adjusting its cleaning level to match the air pollutants, so cleaning is faster and more effective.
Sometimes, you have to pay a little extra amount for some of these features, but they are worth it.
Noise Level
It is common for an Air Purifier to make noise. Most of these devices have filters that operate with a fan mechanism, so they produce noise. Some Air Purifiers use filters that do not make noise or produce very minimal noise. An Air Purifier's noise level should be checked when buying as you would definitely not be comfortable sleeping in a room with a noisy air purifier even if it is doing its job.
Energy Consumption
Energy consumption is simply the amount of energy or power used. Air purifiers are devices that make use of electricity, so they do consume energy. Your Air purifier will be on most of the time, so the amount of energy it consumes should be put into mind not to affect other electrical appliances in the home. You should seek an Air Purifier that does not use many watts; look for one that does not consume much energy not to have problems operating it. Most air purifiers typically consume 50 to 200 watts of electricity, and that should be OK.
Maintenance and Upkeep
Anything you have, if you want it to last long, you definitely need to maintain it properly, and the same goes for your Air Purifier. Not only do you need to properly maintain your Air Purifier to last for you, not maintaining it properly will affect its day-to-day performance, and you would not get the most out of it. You should be more concerned about your Air Purifier is the air filters, and you should change them immediately if a replacement is needed. They are usually not too expensive and would not cost you much. Air Purifiers with an ionic air cleaner is usually easier to maintain than those that use a HEPA filter or carbon filter.
---
Frequently Asked Questions
Q; What type of Air Purifier Should I buy?
A; The type of air purifier you should buy depends on what you need an air purifier for as they are different Air Purifiers with different features.
Q; Do Air Purifiers Get Rid of Dust?
A; Air Purifiers were specifically designed to remove dust, so yes, they help get off dust and other particles.
Q; Can you sleep with an air purifier on?
A; it is safe to keep an air purifier on all through the night as you sleep; it can improve your sleep quality. However, if you are not too comfortable with it, you can just run it for a few minutes before going to bed.
Q; Should I leave my air purifier on when I'm not home?
A; No, it is not advisable to leave any device when you are not at home. Make sure you turn off your Air Purifier before leaving the house.
---
Conclusion
If you happen to be dealing with Allergies, getting a good Air Purifier will certainly help a great deal in improving your health.