These days, air purifiers are gaining popularity to ease seasonal allergy symptoms. By properly using the air purifier, it will filter the allergens out of the air in your office or home. With an air purifier, you can lessen the allergen exposure and make sure that your time spent indoors is utterly pain-free.
If you are a health-conscious person, you probably must know how the air purifiers remove unwanted pollutants. If you decide to buy this air purifier, choose the best air purifiers for your home. All you need to have is small planning and need to follow a few simple steps. When you buy an air purifier, the most important thing to consider is ensuring an irritant, clean, and allergen-free air purifier in your home and controlling pollution. Make sure to choose the products with low emissions. You must find the best natural alternatives that are fragrance-free, wherever possible.
Now, one of the best ways to clear the bad indoor air is simply replacing it with some outdoor air. Of course, opening windows are not a good option because that might bring in more allergens. However, the fresh air purifier can be achieved through a mechanical air intake, which filters and exchanges the outside air for the inside air. This purifier is coupled with a heat exchanger that ensures allergen-free and clean air inside the home. It also needs some changes to your current air conditioning and heating system, but it is a valuable investment in the long run.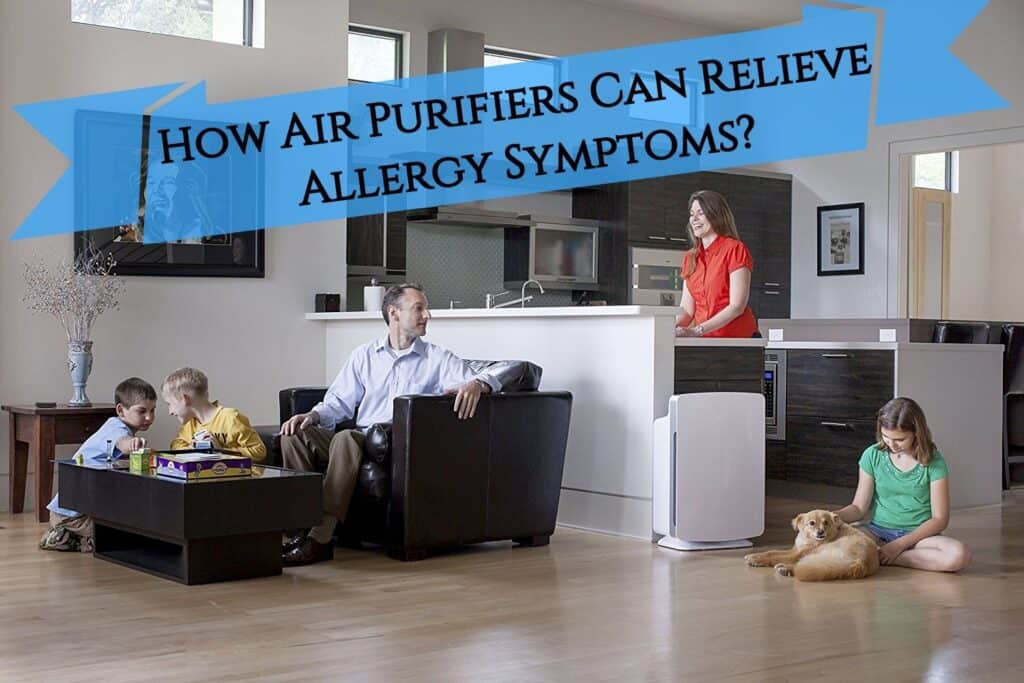 Are allergy air purifiers effective to use?
If you or your family members suffer from allergies, you must be searching for the best ways to find a possible cure. Nowadays, some people can prefer to use allergy air purifiers than any other affordable and natural solution. In many cases, you are likely to find whether they will work properly or not. However, it is completely depending on the type of air purifier which you are using it. If you want to know whether the allergy air purifiers are effective to use, you must find more information about them and decide what type you require. You should also know exactly how they help you to relieve your allergies.
Basically, the allergens air purifiers are small machines that intend to eliminate the foreign objects from the air that you breathe. These air filters are still much more preferred, even if they are advancing in technology. The air filter's purpose is to catch pollutes present in the air, which also stops them from reentering. This type of air purifier will definitely remove the common air foreign objects present in the air, such as dust, pet dander, dirt, mold, mites, and mold buildups. These air purifier machines can also help people who suffer from allergies and any other allergic symptoms. Once you remove all these items from the air, you will possibly get relief right now.
How can the indoor air purifiers give allergy relief?
The indoor air purifiers are promising allergy relief. These air purifiers are relieving the allergy symptoms by just eliminating enough quantity of both irritants and allergens. If you want to get allergy relief, you can buy the best indoor air purifier that would significantly lower the allergen level by simply processing enough air as well as removing enough allergenic irritants and particles from the air. Based on the degree of your allergic response and your general health, you will obtain the desired personal results.
Things to consider before buying home air purifiers
Generally, people can spend most of their time indoors, so it has become important to keep the indoor air clean and pollutant-free from the risk of catching different ailments such as asthma, allergies, or breathing problems. At present, there are enormous choices available in the market, but the best air purifier is a topmost consideration. Before selecting an apt home air purifier to buy, there are some important things to consider, such as,
What kind of allergen air purifiers do you need?

What capacity would be apt for your room?

How is the performance of a filter?

What would be the operating cost?

Do you need any special features?

How quiet is it?

Is it easy for you to use it?

What is the warranty period?

What is the reputation of the manufacturer in the market?
To get answers to read our air purifier buying guide.
How to choose the best air purifier?
Choosing an air purifier is quite a daunting task, especially for the first time. With the advancements in several technologies available, many customers are confused today, and difficult to try to choose a specific brand or technology right away. Today, the allergens air purifier is becoming more popular; so many users have bought and used this purifier to remove asthma or allergy symptoms inside the home.
Awesome tips to achieve the optimal allergy relief
Today, allergies are widespread both inside and outside the home. They could be ranged from red itchy eyes, runny nose, and stuffiness and sneezing to more critical ones. To treat the effects of these allergies, people can buy the best air purifier to prevent the impact of allergens floating around the home. Once you get your home clean as soon as possible, you may start feeling a little bit better because of using this air purifier. Apart from this, most air purifier products are not ozone free, so you must find a very successful air purification product associated with multilevel marketing. If you want allergy relief, the home air purifier is a simple and affordable solution.
---
Top 3 Best Allergy Air Purifiers
---
To help you choose the best allergy air purifier, we decided to make our top 5 list.
---
One of the best allergy air purifiers on the market. Covers 1125 square feet / 105 square meters, perfect filtration system with powerful fan including pre-filter, gas and odor filter, HEPA filter.
Pros
Powerful
Advanced filters system
6 fan speeds
Filter change indicator
Timer
Remote control
Carrying handle
5 years warranty
Cons
High filters cost per year
No auto mode
---
Haverhill HAP52010E covers 538 square meters / 50 square meters. Air is purified through the filters – washable pre-filter, True-HEPA filter, and carbon filter. The best part is the price. There are no other competitors on the market who could beat Haverhill HAP52010E price.
Pros
Awesome price/performance ratio
6 fan speeds
A lot of features – air quality indicator light, filter check
indicator, timer, safety shutoff, auto mode, remote control
Well made electronic controls
Carrying handle
Energy star qualified
Cons
It could be a better construction. The front panel mount is fragile.
The only 1-year limited warranty
---
This air purifier can handle up to 1100 square feet / 102 square meters of large spaces. The purifier works with a fan, and the air is pushed through the pre-filter, HEPA-pure filter, and ionizer. HEPA filters have various models to choose from for your needs.
Pros
Best-In-Class
Intelligent Performance
Excellent quality
Powerful and quiet fan
Many great features – air quality monitor, auto mode, timer, etc
Customizable designer panels
Lifetime warranty
Lock button
Energy star qualified
Cons
Not 100% sure does ionizer produce ozone, but you can just
keep it turned off.
Have to choose between filters. I can't combine them
---
Summary
The air purifiers for your home can dramatically enhance indoor breathing conditions, specifically during the winter season. By choosing the best air purifier, the buyers can maximize their odds of success.